Yesterday, we learned that some iPhone and iPod users can not sign in their YouTube Application. A "

YouTube not available

" error message popped up once clicked the "sign in" button. Just as shown in the below picture: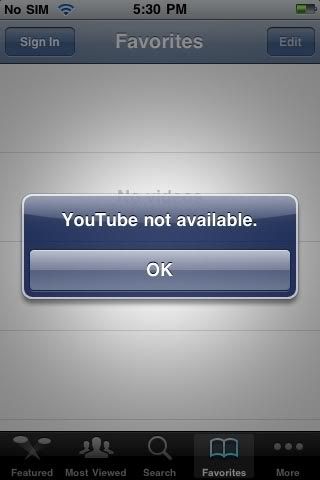 Soon afterwards in the Apple forums, users posted at least one thread in discussion of this problem. The user writes:

"When I try to log in to the YouTube app on my iPad I get a message telling me the YouTube app is unavailable and then logs back out. I have the correct user and pass so I'm not sure why it's doing it. All other apps are ok and I am connected to the Internet."

Anyone else having the same problem?
Advertisement by Leawo Software:
Leawo Free YouTube Downloader
is a free web video downloader. It can download all Flash video from the Internet. It can automatically detect and download web video to your computer. Besides, it is an all-in-one browser, video download manager, video accelerator and FLV player.